General Drozdovsky's military square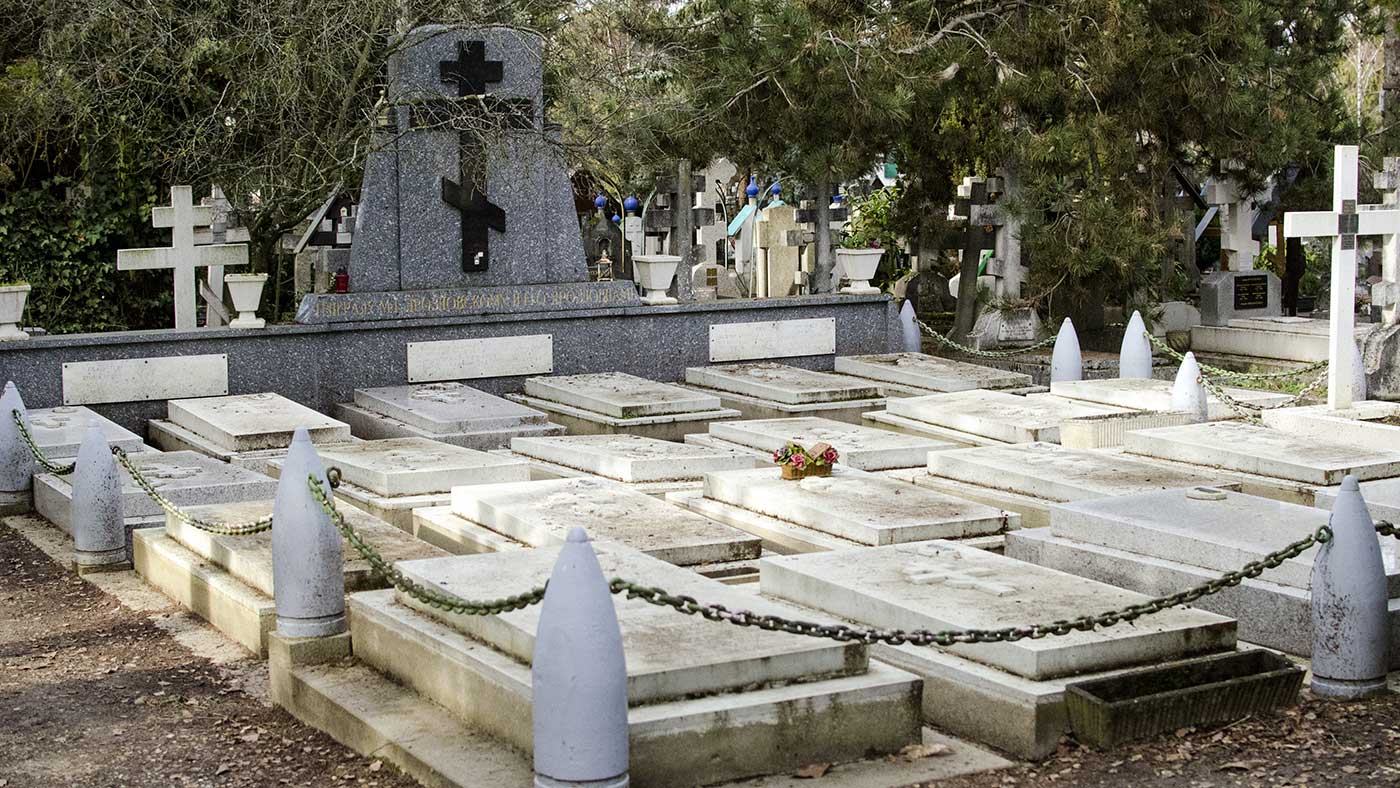 This monument was erected in 1952 in memory of General Drozdovsky by the soldiers who served under him. General Drozdovsky is a Russian Major General, Knight of the Orders of St. George, St. Vladimir, St. Anne and St. Stanislaus.
Veteran of the Russo-Japanese War and the First World War, representative of the monarchist branch of the white movement. In 1917 he organized in Iași, on the Romanian front, a division of volunteers of the white armies with which he crossed on foot in 1918 Ukraine to join the army of volunteers on the Don of General Denikin. It is the famous walk from Iași to the Don with a distance of 1200 versts (old measurement used in Russia) that is to say 1125 km. Wounded in action not far from Stavropol in October 1918, General Drozdovski died of his wound in January 1919.
The general's tomb was initially in the crypt of the St. Alexander Nevsky Military Cathedral, but in March 1920 his remains were transferred to Crimea by his troops and buried on Malakhov Hill in Sevastopol under an assumed name. His tomb was probably destroyed during the blockade of the city by the Germans during the Second World War.
There are 27 tombs in this square numbered 2979 to 2984, 3013 to 3018, 3047 to 3051 and 3081 to 3092.