The military square of the Don Cossacks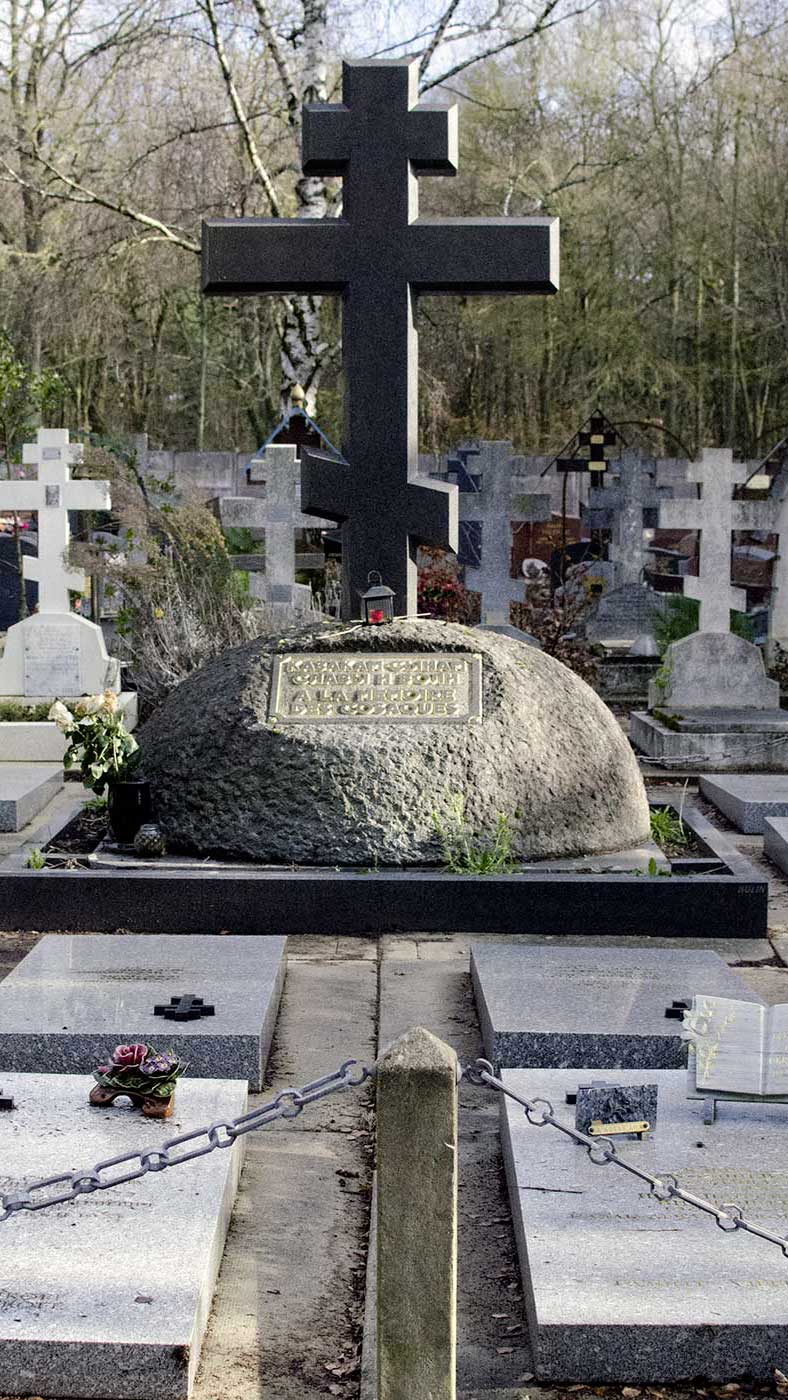 The Cossacks are elite regiments assigned, among other things, to the guard of the tsars. The Don Cossacks are a Cossack factory settled in the Don River region in southern Russia. The historical territory of the Don Cossacks overlapped with the territories (oblasts) of Donetsk and Luhansk. From Ivan the Terrible, the tsars of Russia attached the services of the Don Cossacks, in particular by sending them supplies, ammunition, food, both to join the services of this elite cavalry, and to maintain them. in a state of submission, preventing them from turning against Russian power.
The Don Cossacks reached their peak during the wars between Russia and Napoleon I. They are reputed to have made a crossing of the Alps in very cold weather, deemed infeasible. During the French campaign of 1814, they advanced to Paris and set up camp on the Champs-Élysées.
During the civil war that followed the 1917 revolution, most Cossack regiments served in the White Army. They fight until the end before emigrating to Europe and especially to Paris. The survivors of the Cossack regiment of the guard rent a pavilion in Courbevoie to store their regimental treasure that they took with them. These are uniforms as well as banners, flags of regiments, weapons and pieces of goldsmithery offered by the sovereigns to officers at the time of their retirement. The rise of the popular front in 1936 made them fear that this treasure would be seized and sent back to the USSR and transferred it to Belgium to be exhibited at the Royal Army Museum in Brussels.
The central monument with the cross was built by Mr Jules Peyroux. It is erected in memory of the cosaques.
There are 47 tombs in this square numbered 8180 to 8191, 8197 to 8208, 8214 to 8225, and 8231 to 8242.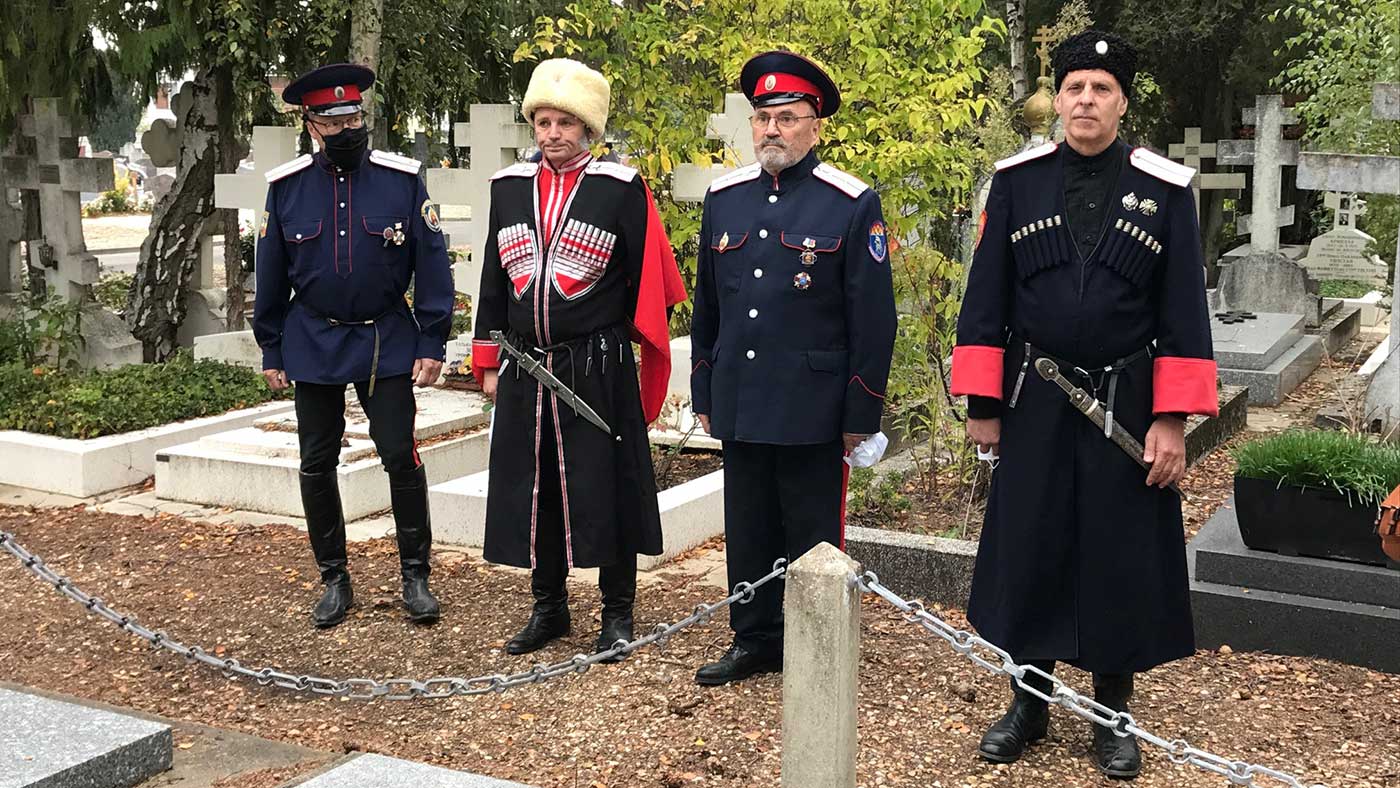 Yearly panikhida in memory of the Don's Cossacks
Photo Michel Manago